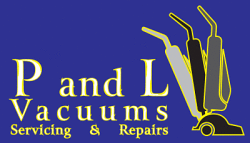 Independent Repair Experts in Dyson - GTech - Henry - Kirby - SEBO - Oreck
We do not repair or service steam cleaners or carpet washers.
Call us Direct
01279 415 569
We believe that everyone needs to start caring more for our planet, too many appliances are thrown away and replaced without a second thought, filling landfill sites unnecessarily.
​
Our in home Sebo repairs start from only £29.99 (not including Parts), we carry many genuine parts in stock for same day repairs, ensuring that you can use your vacuum as soon as we leave your house.
​
Any parts purchased and fitted through us come with a 12 month warranty giving you peace of mind when choosing to use our service. (Does not include filters)
​
Why spend £200+ on a new Sebo Vacuum Cleaner when you can have yours working like new for a fraction of the price.
Common problems your Sebo may be experiencing are listed below, however you may be having a different issue. Why not book now to bring your Sebo back to life.
Sebo Cable repair

Sebo Cable short

Sebo no power

Sebo cutting out

Sebo no suction

Sebo Spares

Sebo Broken Hose

Sebo Motor Replacement

Sebo Rollers Not Spinning

Sebo Servo Motor Not Working