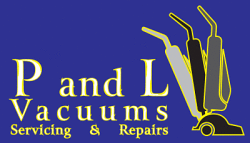 Independent Repair Experts in Dyson - GTech - Henry - Kirby - SEBO - Oreck
We do not repair or service steam cleaners, carpet and pressure washers.
Call us Direct
01279 415 569
We understand that many people lead busy lives in this day and age, therefore we offer times to suit you in your own home or workplace to make vacuum servicing and repairs flexible for everyone.
We even offer weekend and evening appointments, without an additional premium!
In-home appointments to suit you

Pre-Assessment and Full Strip Down

Improve suction and performance

Full cyclone strip down

Remove any blockages and build up of dead skin,
pet hair and general dust and dirt
Give the machine a pristine clean and sanitize

Eliminate Odors

Detailed Care knowledge to advise you how best to care for your vacuum between services

Prevent future breakdown

Extend lifetime of machine
Whether you have loss of suction, No power, broken parts or burning smells we can help resolve these issues with an in-home assessment and diagnose the problem, We come to you so there is no waiting weeks for your vacuum to be serviced or repaired and no postage and packing to deal with.
Brands that we service
All Dyson Models,
Sebo - X1, X1.1, X4, Felix, Dart, Airbelt
Oreck - XL
Kirby - Sentria, Sentria II, Avalir, Gsix, Ultimate G series, Diamond Edition, Generation 3, G4, G5
Vax,
Miele - C1,C2, C3, S6210, S6220, 5000 and most cylinder types
Henry,
Shark
All brands can experience issues and annual servicing can keep problems minimal, if not non existent. During your service our fully trained engineer will advise you the best maintenance for your vacuum to keep it in full working order in-between services.
Never be without your vacuum
With every vacuum serviced we can offer you a care plan for your vacuum which will cover you for future call outs and any parts (that come as standard) that may breakdown.
You can pay monthly or yearly and includes a full service after 12 months with a filter replacement!
​
Should you be interested in our plan be sure to ask your engineer for more information.